Action
It is really important that during the lockdown period you keep active. In addition to going for a walk or a run there are plenty of excellent video resources for workouts on the School sport YouTube channel:
There are also a series of Dance Tutorials, located in the 'Files' section of your Games MS Teams groups.
Here's our '10 minute challenges' - Our exercise plan to last 30 days
If you do go for a run and fancy being creative, why not try to create a piece of 'Strava art' where your maped activity attempts to create a recognisable picture - take a look at the example below! Remember to share any images with us.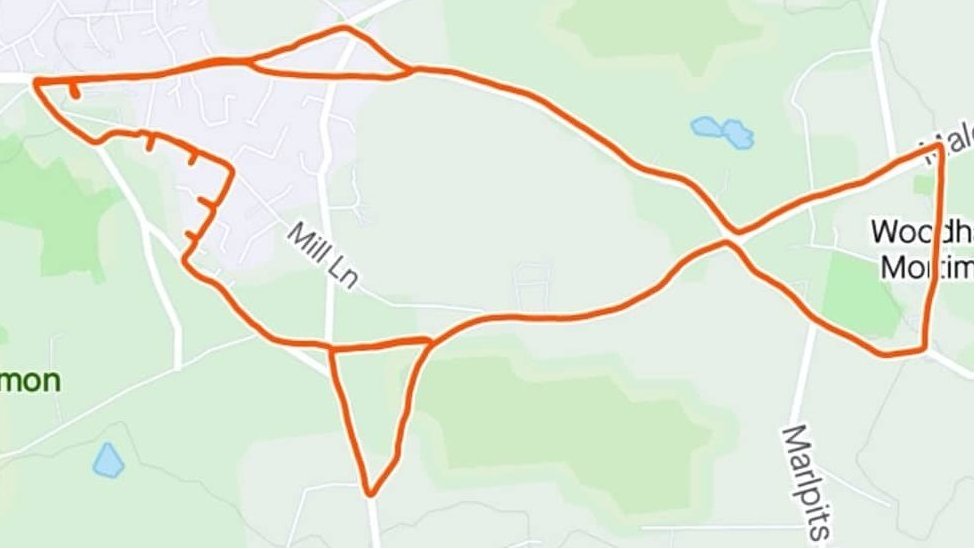 If you want a break from being active and want to watch something sport related here are some good suggestions (do take notice of any age restrictions)
Netflix - The Last Dance: A sports documentary miniseries revolving around the career of Michael Jordan, with particular focus on his final season with the Chicago Bulls.

Netflix - Formula 1: Drive to Survive is a documentary series which gives a behind-the-scenes look at the drivers and races of the 2018 and 2019 Formula One World Championships.

Amazon Video – All or Nothing: A series of documentaries on some of sports most famous and successful teams. Currently available to watch; New Zealand All Blacks (Rugby) and Manchester City, Tottenham Hotspur, Brazil (Football)

Amazon Video – The Test: A documentary miniseries focusing on the Australian Cricket team as they look to bounce back from the ball tampering incident of 2018 under a new leadership team.

BBC IPlayer – Lance: A two part film on one of the most infamous athletes of all time. Disgraced cyclist Lance Armstrong
See below some helpful resources about nutrition. Click on each image to expand.